After last week's hardware announcements, this week saw the actual release of several new products as well as operating system updates that brought new features and bug fixes to Apple's platforms.

This week also saw some fresh rumors about the iPhone 15 lineup and Apple's upcoming AR/VR headset, while we've got some tips to help you get the most out of your macOS experience. shared, so read on for all the details on these stories and more!
Everything new in iOS 16.3 for your iPhone
iOS 16.3 was released to the public this week after nearly six weeks of beta testing. The software update is relatively minor, but there are still a handful of new features and changes for iPhone, so be sure to check out our list of everything new in iOS 16.3.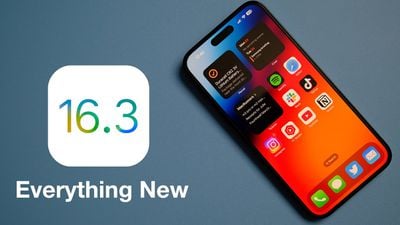 Apple also released iPadOS 16.3, macOS 13.2, watchOS 9.3, tvOS 16.3, and HomePod software version 16.3 this week with new features for iPad, Mac, Apple Watch, Apple TV, and HomePod.
The iPhone 15 Pro is rumored to feature ultra-thin curved bezels.
According to the leaker known as the Shrimp Apple Pro, Apple's next-generation iPhone 15 Pro models will have ultra-thin curved bezels around the display.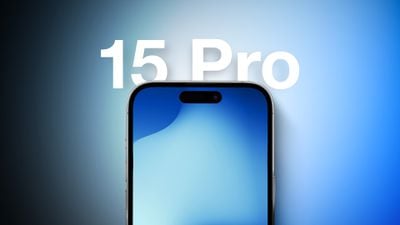 The thin bezels are said to be similar to the Apple Watch Series 7 and Series 8. Both the display glass itself and the rumored titanium frame are expected to be flat on the iPhone 15 Pro.
Several reports this week also indicated that the iPhone 15 models will support faster Wi-Fi 6E, but this will apparently be limited to the Pro models.
Some newer MacBook Pro and Mac Mini models have slower SSD speeds than previous models
While the new Mac Mini with the M2 chip has a lower starting price of $599, the base model with 256GB of storage has slower SSD read and write speeds than the equivalent previous-generation model. The same goes for the new 14-inch and 16-inch MacBook Pro models with 512GB of storage.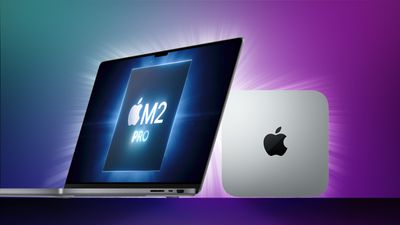 The issue has resulted from some newer Mac configurations having fewer NAND storage chips than previous models.
10 macOS Tips to Increase Your Productivity
When it comes to working on your Mac, there are so many handy time-saving tricks hidden in macOS that there's a good chance you've missed at least one or two. Here are 10 quick tips, any of which could be the key to turbocharging your productivity.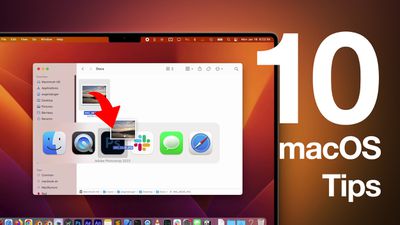 The list assumes you're using a Mac running the latest macOS Ventura software, but most of these tips work on earlier versions of the operating system as well.
Apple's mixed reality headset with an iOS-like interface, advanced hand tracking and more.
BloombergK's Mark Gorman shared a detailed article this week detailing how Apple's long-running AR/VR headset will work.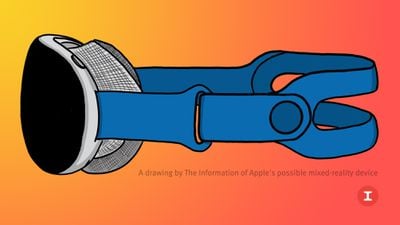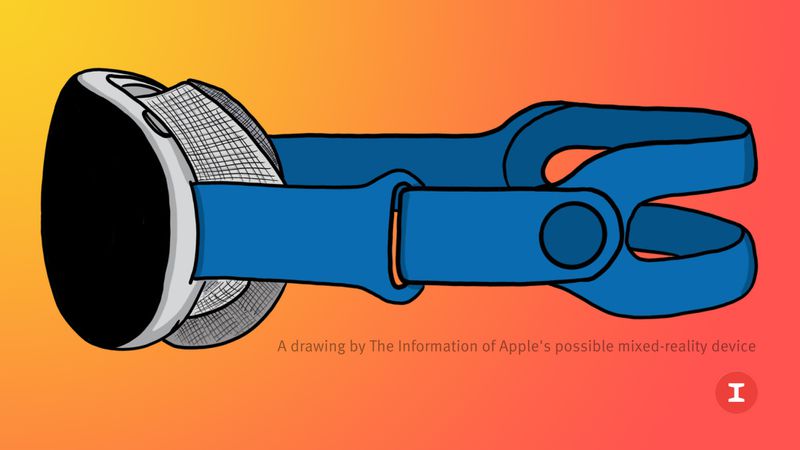 Key features of Apple's headset will include advanced hand and eye tracking, an iOS-like software interface with a grid of apps, a digital crown-like control knob and more, Gorman said. He also said that the headset will be able to act as an external display for the Mac.
A separate report from the informationKwen Ma claims that users will be able to create AR apps for the device using Siri without the need for coding knowledge.
Apple adjusts trade-in values ​​for iPhones, Macs and more.
After announcing new Mac and HomePod models last week, Apple adjusted its trade-in values ​​for select devices, including the iPhone, Mac, Apple Watch, and Android smartphones. iPad trade-in values ​​were not changed this time.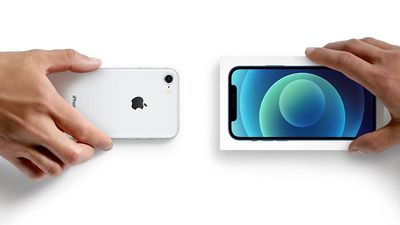 Notably, the trade-in prices of the iPhone dropped by as much as $80. See our comparison of new and old Apple trade-in values ​​to see what your device is worth today.
MacRumors Newsletter
Each week, we publish an email newsletter featuring Apple's top stories, which tie together all the key topics we've covered and related stories in bite-sized bites for the week. This is a great way to get a recap. Image view
So if you want stories like the recap above delivered to your email inbox every week, Subscribe to our newsletter!